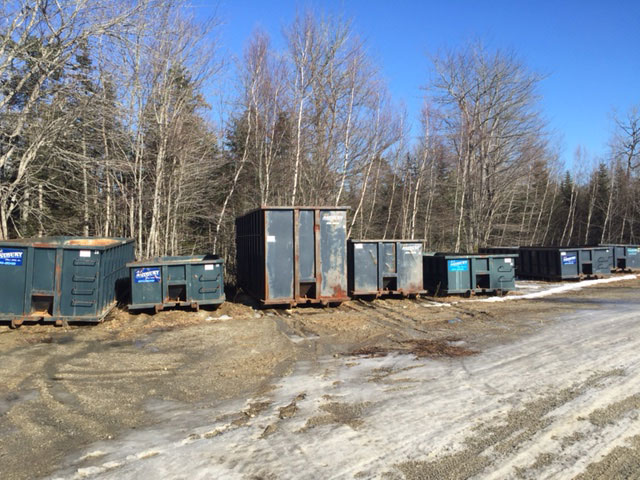 We offer a wide variety of demolition containers for many different size jobs. It is important to pick a cost effective option for your project. A container that is too small could mean more deliveries and one that is too big could be expensive for your project size. Here is a breakdown of the containers we provide.
The smallest container that we provide can hold 14-yards of debris. If a job requires a container but not a lot of demolition is involved, then this container is right for you. These containers are great for a small job and can fit in tighter spots on a property. With a length of only 16' and a height of 4' they are easy for customers to load debris and offer the most convenience. It measures 8'x16'x4'.
Our most popular container is our 20-yard dumpster. It is used for any size job and is our most convenient container to load with a height of only 4.5' tall. If a project entails loading materials over the side then we highly recommend this dumpster. This container works great for residential or commercial projects. It measures 8'x22'x4.5'.
We offer a 30-yard container and construction contractors normally use them. These containers are ideal for projects like home remodeling, renovation, roofing and other commercial construction jobs. If you are loading materials from above or have a machine on site to load into the container these can hold a large amount of demolition debris. It measures 8'x22'x6'.
Our largest container is a 50-yard dumpster and is commonly used for complete demolition jobs. If you have a house or building that needs to be torn down and hauled off a property then this container would be most effective. We not only provide the dumpster but we can also provide the equipment to demo a structure. If you have a project like this then call us to meet with you on site and get a quote. This container measures 8'x24'x9'.
We provide a prompt delivery and pick up service with all of our container rentals. Our dedicated team of drivers will make sure that your container gets delivered in the right spot and picked up on time. Call us for a quote on any of our containers.